Positive Youth
Development
Positive Youth
Development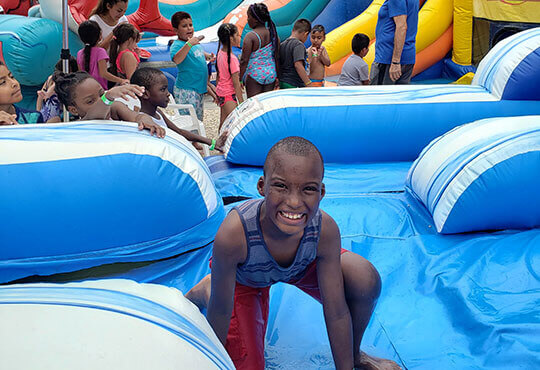 Gang Alternative, Inc.'s (GA) genesis as a community-based organization was from the recognized need to provide underserved children and youth with positive experiences, relationships, and environments so that they can build character that lasts. Our approach to Positive Youth Development is client-centered with both prevention and intervention facets. At GA, we assert that people are our best evidence-based assessment and consequently, we design our programming to meet children and youth where they are at academically, socially, emotionally and spiritually.
Programs under Our Positive Youth Development Pillar of Service engage young people in their homes, schools, and communities by offering services and activities aligned with the Jesus Model: that of serving, helping, respecting, uplifting, and inspiring.  Our programs and community sites provide a safe space for children and youth to learn, grow, and fellowship without fear of judgement, discrimination or harassment.
GA understands that children and youth do not live in isolation and that our programs and services alone cannot insulate them from the negative socio-economic realities of their worlds.
Consequently, GA takes a two-generational approach in its positive youth development efforts. Our program teams envelop individuals and their families in an array of wraparound services that are geared toward building family well-being which will ultimately have positive impacts on children and youth in a household.
Programs under our Positive Youth Development Pillar of Service focus on:
Afterschool care (K-5, middle and high schoolers)
Academic enrichment
Career advisement and planning
In-school life skills development
In-school and community-based substance abuse prevention and intervention
Trauma-focused cognitive behavior treatment
Violence prevention
Gang activity suppression
Healthy relationships
Group and one-on-one mentoring
Spiritual growth and relationship-building with God (faith-based programming for elementary, middle and high schoolers)