Guiding the Path to Success
21st Century (GPS 21)
Guiding the Path to Success
21st Century (GPS 21)
Who we serve
K-5 Students
Where
Orchard Villa Elementary School
What we do
An after-school program preparing students for lifelong learning and well-being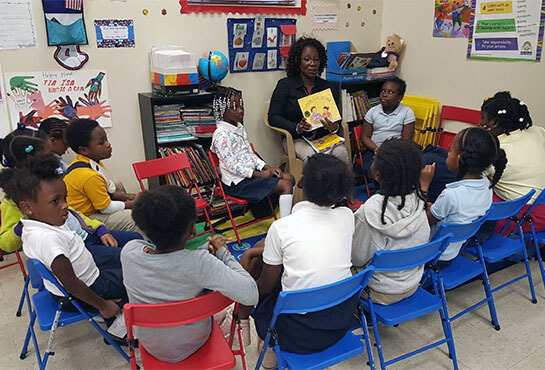 Positive self-esteem and self-confidence are important factors in academic success. Supporting a young student with activities outside their time in school helps motivate them to become better students and increases their belief in themselves.
GPS 21st Century provides enrichment services to students in grades K-5, and their parents and family members, to promote academic success, personal growth and increased literacy. It is under our Positive Youth Development Pillar of Service.
Students targeted by our program fall into several high-risk categories that include students who are not proficient in math, language arts and science, are not on track academically to become proficient, and have a high rate of absenteeism and suspensions.
Activities include; homework assistance, literacy enhancement, math and science enrichment, physical fitness, health and nutrition services, creative arts, character-building, and parent-oriented activities.
After-school runs Monday – Friday from 3:00 – 6:00 p.m. (2:00 – 6:00 p.m. on Wednesday) daily during the school year and 7:30 a.m. to 5:30 p.m. throughout summer. The program serves students attending Orchard Villa Elementary at 5720 NW 13 Ave., Miami, FL, 33181.
Have a question about this program?
Our Program Manager would be more than happy to contact you.
contact Jeanine Peterson