Minority Violence Prevention
88 Project – MVP 88
Minority Violence Prevention
88 Project – MVP 88
Who we serve
Students attending Miami Edison and Miami Northwestern high schools
Where
Little Haiti, Liberty City, Pinewood, Westgate, Westview and Biscayne Park
What we do
MVP88 is a 4-year study of innovative and culturally competent approaches designed to reduce the impact and prevalence of violence among racial/ethnic minorities.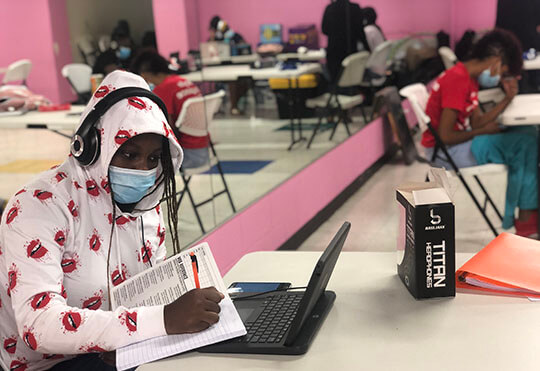 Violence is the use of physical force or power to harm others and it is a serious public health problem, particularly with today's youth. This can include fighting, bullying, threats with weapons, and gang-related violence. A young person can be involved in violence as a victim, offender, or witness.
Dedicated to commemorating the 88 teens killed by gun violence in Miami from 2014-2017, our Minority Violence Prevention 88 Project falls under our Positive Youth Development Pillar of Service. It is a comprehensive program designed to reduce violence, aggression, and substance use.
Through MVP 88, we teach students how to make healthy choices, cope with stress, explore their creativity, and increase their self-esteem, both in and after school. The program provides a safe, healthy, and stimulating environment that will help them succeed in all aspects of life; academically, physically, emotionally, socially and spiritually.
Programming includes physical activity, arts and music, financial literacy, as well as college and job readiness. We partner with Miami-Dade County Public Schools, 100 Black Men of South Florida (mentorship and supplemental programming), The Motivational Edge (audio recording and music production), Mosaic Miami (Capoeira/physical activity and culture), and many other local organizations.
Research and evaluation activities are led by Florida International University's Community-Based Research Institute. 100% of MVP is financed with federal funds. MVP is a $1.7 million-dollar project over four years. Grant number 5 YEPMP170095-04-00 from the Office of Minority Health.
Have a question about this program?
Our Program Manager would be more than happy to contact you.
contact Ashley Raphael