Not-In-Our-School (NIOS)
Who we serve
Middle school students
Where
Miami-Dade County
What we do
Educate students and train school personnel on preventing student violence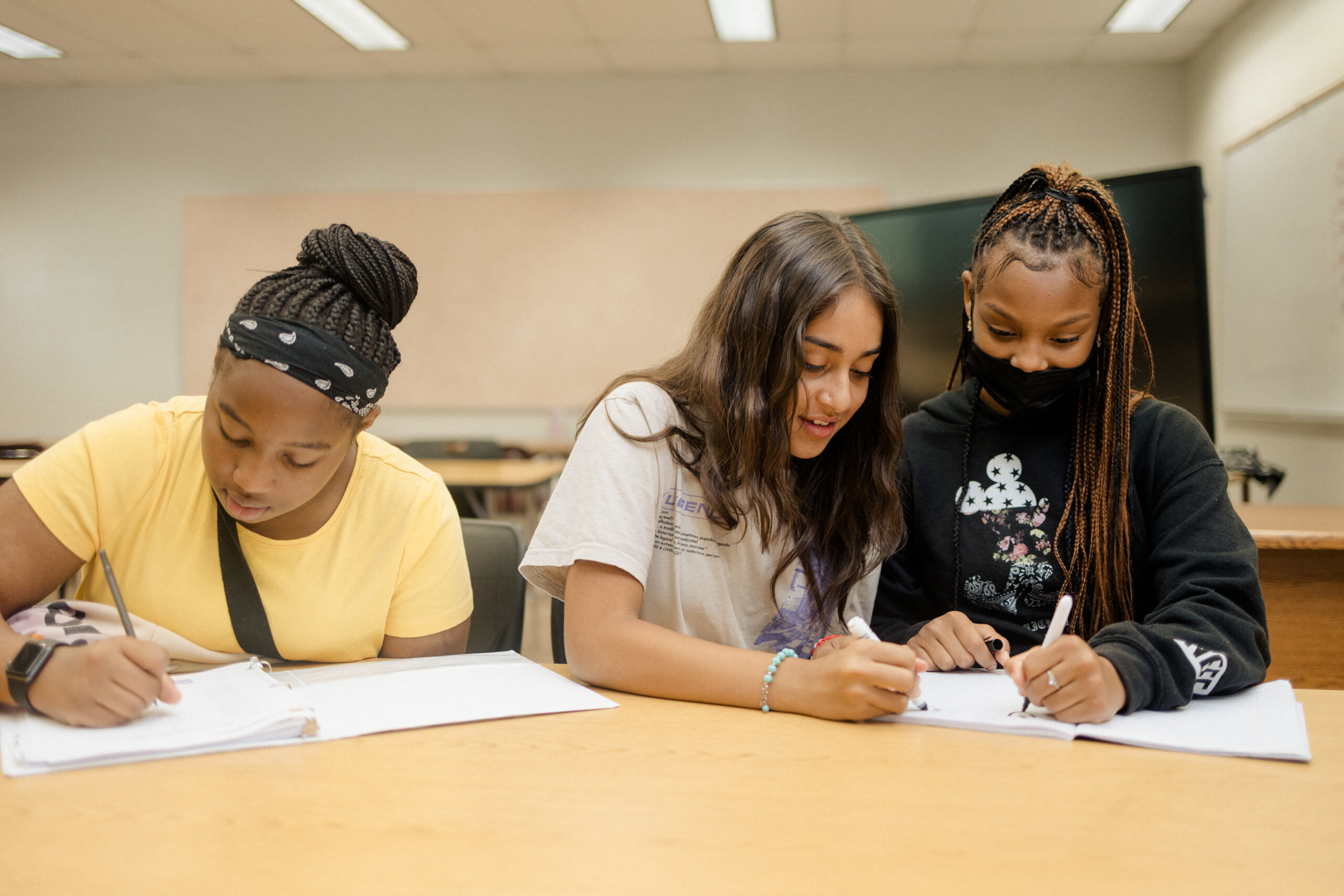 School violence is a national crisis and is a result of deeper, more complex issues rooted in familial and community trauma. NIOS provides support to students to help them manage and heal from the challenges they face at home and in their communities. The program uses a trauma-focused approach, where students can gain the skills needed to reduce violent behaviors, while addressing the root cause of the issue.
Our thoughts lead to actions, and those actions lead to feelings about ourselves, which in turn lead to more thoughts. When that cycle is positive, students want to learn. When they feel good about themselves, they take positive action like self-improvement and self-honesty. NIOS teaches and reinforces these concepts to help students understand how this approach can influence their daily decisions.
Not-in-Our-School (NIOS) is an in-school violence prevention program that provides middle school students with the tools they need to understand how positive actions influence their thoughts, feelings and actions. This in turn helps prevent acts of violence in and around schools. It is under our Positive Youth Development Pillar of Service.
This strategy includes gamification principles to reinforce positive behaviors in students and virtual learning opportunities. The program also consists of an evidence-based training that teaches participants how to identify, understand, and respond to a youth experiencing a mental health crisis.
NIOS funded by the Department of Justice, Bureau of Justice Assistance (BJA).
Have a question about this program?
Our Program Manager would be more than happy to contact you.
Contact Victoria Brown