UPDFCC and UPSCM Present their First Annual Substance Use Prevention Poster Contest 
Substance Use Prevention Poster Contest
Submit a substance abuse prevention poster with a clear message promoting a substance-free lifestyle for young people for the chance to win a prize!  Students can focus on any substance or combination such as marijuana, alcohol, vaping, or opioids.  
Who Can Enter:
6th-8th grade students living in Miami-Dade County
How to Enter:
Create a poster using either digital art media or freestyle media (markers, ink, pencils, pastels, watercolor, painting, collage, mixed media, or any combination).
Submit a completed entry form and your poster to: updfcc@myga.org or
Scroll to the bottom of this page to enter now!
Size Requirement:
Designs must be landscape oriented, 8″ wide, and 5″ high.
*NEW ENTRY DEADLINE: Friday, May 12th, 2023, 11:59 pm.
Prizes
1st Place will win $500 and your poster will be shown on public transit buses across Miami-Dade County.
2nd place will win $250.
3rd place will win $100.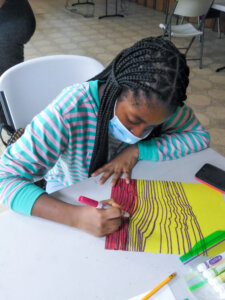 Examples of Short, Positive, Alcohol Prevention Messages
Be wise: be drug-free.
When you start drinking, you stop thinking.
Substances ties you in knots.
Save your brain, be alcohol-free.
Vape-free keeps you smart.
The Do's:
Write a positive, short, catchy substance prevention message.
Keep the poster images positive.
Try to include one fact about how substances affect youth.
Avoid using pictures of paraphernalia in your artwork.
Avoid beginning your message with "Don't."
Use original or copyright-free artwork.
Write your message in English, Spanish, or Haitian Creole.
The Do Not's:
Do not use scary pictures or messages (i.e. no car crashes, grim reapers, tombstones, etc.).
Do not use cartoon characters that are copyright protected (i.e., Sponge Bob, Shrek).
Do not use brand name products on the posters (e.g., Snickers, Doritos, Coca-Cola).
Do not use profanity or vulgar language
Alcohol Facts (Use these facts and resources for your design!)
SUBMISSIONS ARE NOW CLOSED FOR 2023.