The Alternative:
Gang Suppression Project
The Alternative:
Gang Suppression Project
Who we serve
Gang-involved youth or youth at risk of becoming gang-involved
Where
Miami-Dade County
What we do
Reduce youth gang affiliation through prevention and intervention strategies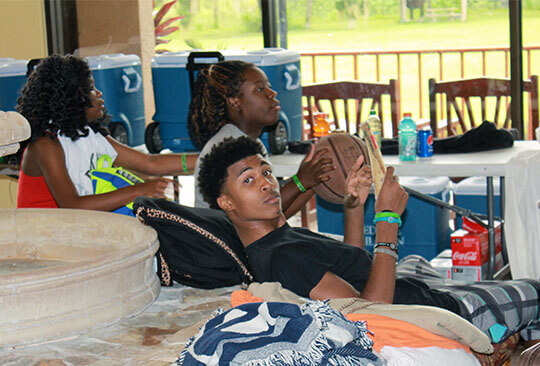 The Alternative provides services to youth by offering group and one-on-one mentoring, life-skills training, technical skills to gain employment and emotional management training.
A risk assessment is done and effective interventions are tailored to reduce the likelihood of gang affiliation. We help youth see the big picture and get them excited about their future by providing them a safe place to feel good about themselves, belong to a greater purpose and positive alternatives to what they might be experiencing.
The youth identify interests by using evidence-based skills assessments and other effective tools that help young people focus on their future.
Our prevention program services are delivered after-school and during the summer. Our intervention program participants are given access to our One-Stop Resource Youth Community Center. Youth receive college and career counseling. Trainings cover a variety of topics including financial literacy, conflict resolution and job skills development.
Eligible youth are those at-risk of aggressive behavior and/or exhibiting behavioral issues, youth on probation and gang members returning to the community after confinement. GA understands that and provides an environment that builds youth up and supports them in learning new skills that lead to healthier lives.
GA has many activities that empower youth, including after-school programming on weekdays and meetings on weekends. The after-school program focuses on preventing drug use, delinquency, anti-social behavior, drop-out prevention and dealing with family issues. Youth also have access to GA's Registered Apprenticeship Program in construction, receiving on-the-job training while being paid fair wages.
Two additional aspects of The Alternative are the Multi-Agency Community Task Force and the Multi-Disciplinary Implementation Team, which both meet on a regular basis. The Alternative promotes positive values and teaches skills to help youth transition to productive adult lives. No youth deserves to be left behind.
This program is funded by the Department of Justice, Office of Juvenile Justice and Delinquency Prevention (OJJDP).