Correctional Adult Re-entry Education Employment
and Recidivism Reduction Strategies (CAREERRS)
Correctional Adult Re-entry Education Employment
and Recidivism Reduction Strategies (CAREERRS)
Who we serve
Individuals currently being housed in Miami-Dade County Department of Corrections and Rehabilitation facilities
Where
Miami-Dade County
What we do
To integrate correctional and employment programming and systems in order to help facilitate the successful reintegration of offenders returning to communities after a prison or jail sentence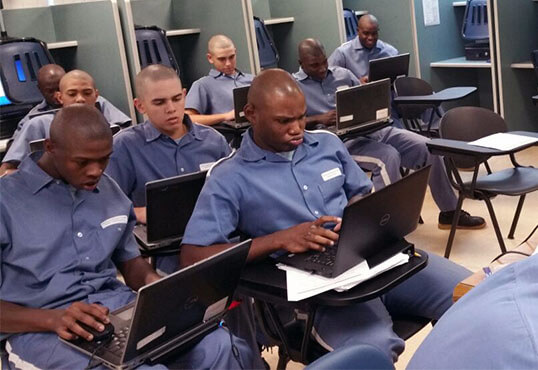 CAREERRS works with correctional facilities to provide on-site services such as:
Occupational skills training
Work readiness training
Legal support services
Support services after release (housing, clothing & transportation assistance, medical and mental health services, etc.)
Job placement assistance
CAREERRS focuses on establishing and enhancing education, vocational and job training programs to incarcerated individuals prior to their release from correctional facilities in Miami-Dade County.
Each individual enrolled is assigned a Case Manager and Employment Specialist, who supports them in reaching their identified goals, both personal and professional. Upon release, individuals receive transitional support and job placement services.
"We continue our efforts to reduce recidivism and increase self-sufficiency by giving justice-involved individuals a second chance."
CAREERRS is funded through the Department of Justice, Bureau of Justice Assistance.
Have a question about this program?
Our Program Manager would be more than happy to contact you.
contact Program Manager