Encouraging Full Female Engagement
in Construction Training (EFFECT)
Encouraging Full Female Engagement
in Construction Training (EFFECT)
Who we serve
Women 18 years and older
Where
Miami-Dade and Broward County
What we do
Provide non-traditional skills training in the construction & building trade to prepare women for careers in apprenticeships and non-traditional occupations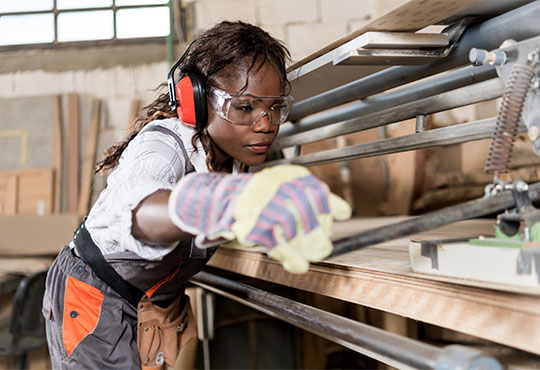 Women have low participation in apprenticeships and non-traditional occupations such as construction, often citing challenges such as work-life balance, lack of mentors and stereotyped assumptions about women's capabilities. Promoting equal opportunity in South Florida's construction industry will provide greater economic security for women and their families and will benefit the community by taking full advantage of all citizens' skills.
Gang Alternative, Inc. recognizes that many non-traditional fields typically offer family-sustaining wages and that the career-long financial benefit is much higher if individuals complete aligned training programs. Given that construction jobs have the potential to provide women with better pay and career advancement, it is critical that women have equal access.
Through EFFECT, women will have access to a free diploma course in construction, coupled with onsite child-care support, navigational case management, work readiness and job placement support.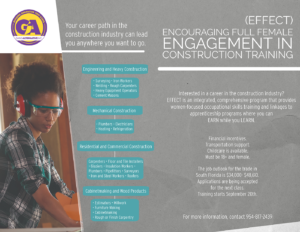 Gang Alternative, Inc. also provides technical assistance to train employers, unions, industries and apprenticeship programs to embrace the recruitment, training, and retention of  women in apprentice-able occupations and nontraditional occupations.
EFFECT is funded by the US Department of Labor's Employment and Training Administration.
Have a question about this program?
Our Program Manager would be more than happy to contact you.
Contact Edward Hudson