ME (Mission: Educate)
Who we serve
Black Women, 18 years and older
Where
Miami-Dade and Broward County
What we do
Provide case management services and informational sessions to educate women on employment rights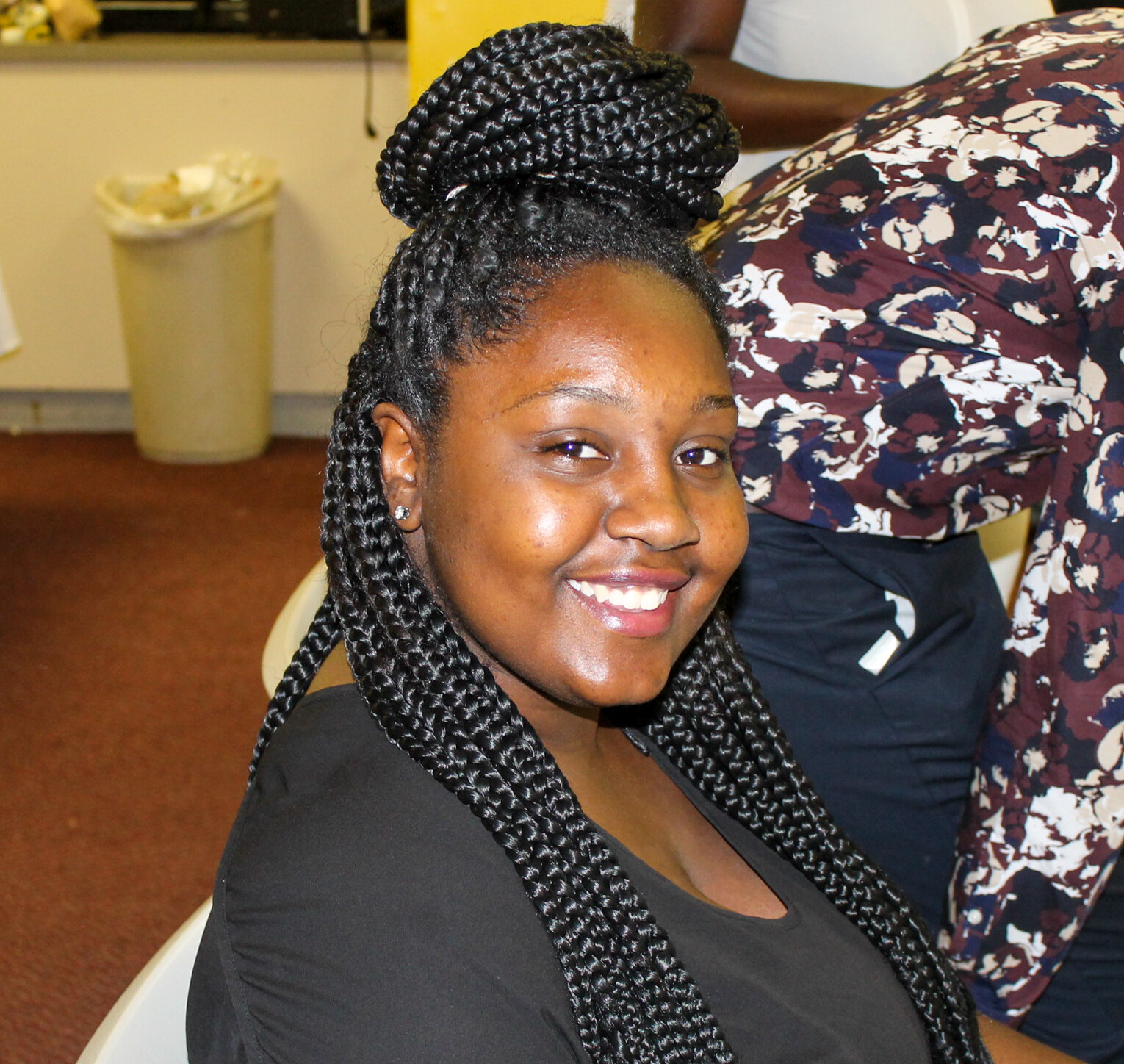 ME (Mission: Educate) empowers Black, immigrant women by connecting them with services that tear down the barriers toward economic security. This project advocates for equal employment rights by linking women of Haitian/ Afro-Caribbean/Afro-Latina descent to social services and providing educational opportunities that focus on employment rights.
Services include:
One-on-one navigational case management services
One-on-one legal services consultations
One-on-one support in applying for public benefits
Attorney-led educational sessions on employment rights
The project guarantees awareness of employment rights information through the dissemination of culturally appropriate and gender-specific public education materials and outreach events.
ME (Mission: Educate) also trains community members to be able to provide education on employment rights to women through capacity-building sessions.
To access legal services through our contracted partner, Trial Lawyers of Florida, call (561) 288 – 8366 or email officeassistant@tlfla.com.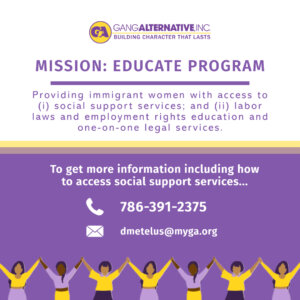 Have a question about this program?
Our Program Manager would be more than happy to contact you.
contact Program Manager