Guiding the Path
to Success (GPS)
Guiding the Path
to Success (GPS)
Who we serve
K-5 students
Where
Miami-Dade County
What we do
An after-school program preparing students for lifelong learning and well-being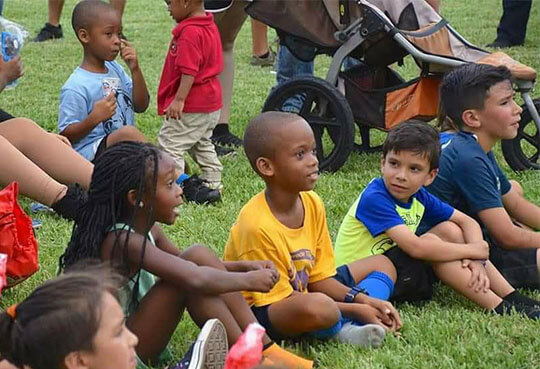 Education gives us knowledge of the world around us and changes it into something better. It develops a broad view of looking at life. It helps us build opinions and have points of view on things. 
GPS prepares young students for success with year-round after-school and summer camp programs. It is under our Positive Youth Development Pillar of Service. The program serves students at 6 community sites located in Little Haiti, North Miami, El Portal, West Little River and Homestead neighborhoods.
The program offers fun, engaging, activities including literacy, fitness, math, homework assistance, social/life skills development, field trips, arts and crafts, STEM and supervised free play time. All participants receive free meals provided by a U.S.D.A approved vendor. During the school year parents are invited to take part in four unique family events designed to improve parent engagement and their student's academic success.
Parents are their first teachers and they have a key role in shaping their character. A balance of education at home, in-school, and after-school shapes a student's actual learning. GPS also conducts parent-oriented activities to help strengthen their child's motivation to learn.
Students attend Monday-Fridays from 2:30-6:30 p.m. During covid-19 when schools are virtual and during the summer and on teacher planning days, GPS operates from 7:30 a.m. – 5:30 p.m. Funded by the Children's Trust.
Have a question about this program?
Our Program Manager would be more than happy to contact you.
contact Jeanine Peterson