Violence Intervention
Program (VIP)
Violence Intervention
Program (VIP)
Who we serve
Gang-involved youth or youth at risk of becoming gang-involved
Where
Broward County
What we do
Reduce youth gang affiliation through prevention and intervention strategies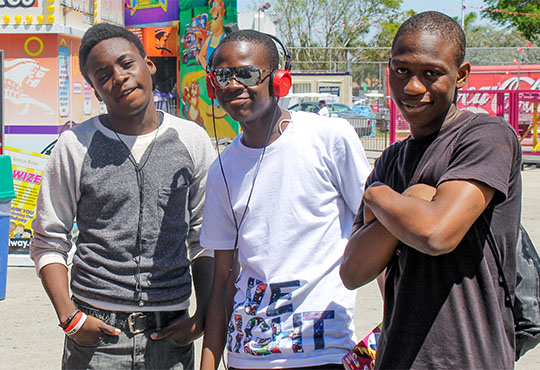 Helping young people focus on their future is of utmost importance, especially when their environments are burdened with the realities of urban life. Communities must strengthen families and schools, improve community supervision, train teachers and parents to manage disruptive youth, and teach students interpersonal skills.
A risk assessment is done and effective interventions are tailored to reduce the likelihood of gang affiliation. We help youth see the big picture and get them excited about their future. We do this by providing them a safe place to feel good about themselves, belong to a greater purpose and provide positive alternatives to what they might be experiencing.
The Violence Intervention Program (VIP) provides services to gang-involved youth or youth that are at risk for becoming gang-involved. We do this by offering college and career development, behavioral health support and family support services.
Youth receive college and career counseling. Trainings cover a variety of topics including financial literacy, conflict resolution and job skills development.
We provide care coordination services by working with youth to develop and navigate through individual development plans focused on self-sufficiency. Our services involve the youth and the entire family.
This program is funded under grant #2020-MU-MU-0027 from the Office of Juvenile Justice and Delinquency Prevention (OJJDP), U.S. Department of Justice.