November 14th-17th
Donate here when it's time!
Give Miami Day (GMD) is an annual online giving event hosted by the Miami Foundation to support local Miami nonprofits. This is a major fundraising event for Gang Alternative, Inc. and it is essential for GA's efforts to continue to serve our communities and raise awareness about the work that we do here at GA.
This year, we are excited about our fundraising goal of $50,000 and our goal of securing the support of 300 donors. With the help of our staff, family, friends, and the communities that we serve, we know that we can reach this goal! This year GMD is from Monday, November 14th (midnight) through Thursday, November 17th (midnight). 
Learn about how to donate here.

Gang Alternative, Inc. was founded 17 years ago on the premise of servant leadership and has been "Building Character that Lasts" in youth and families ever since. We are a community-based organization that is grounded in faith with the continuing purpose of preventing violence and delinquency while promoting self-sufficiency.
Through your contribution, you make possible:
Character Building Programming
Your support helps sustain our programs that are not grant-funded, like Youth Splash and Kid Splash, which have been transforming children and youth for over two decades through spiritual fellowship and strengthening relationships with God.
Community Building Opportunities
Your contributions allow us to continue our community upliftment projects like our Annual Compassion Project, dedicated to distributing over 1200 turkeys in Broward and Miami-­Dade Counties during the Thanksgiving season.
Watch Our Video
"Gang Alternative, Inc. helped me pick my life back up following my almost 3-year stint in prison. They gave me guidance, advice, and an opportunity to enhance my life, for free! I never thought I would be able to go to school with a felony for anything less than $100,000, but RENEW Broward showed me otherwise. Now I'm a Certified Administrative Medical Assistant and a Realtor! Thank you, GA! I couldn't have done it without you!" – Lahyana P., RENEW Broward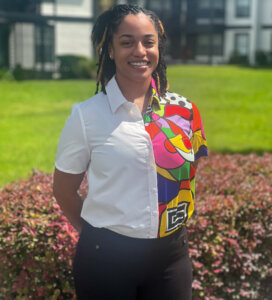 "Because of Gang Alternative I have a career that I love, that has changed my life for the better. Thank you, guys, for the support and guidance that you have given me." -Heaven J., RENEW Broward
"I had no daycare, no way to find money- It was really hard. I feel like it's a better opportunity for me and my kids. I want to own my own company one day. I don't want them to go through what I went through." -Pamela W., EFFECT Source: CNN Business
"Gang Alternative has been a big part in my recent success. I have people there trying to help me better my life. They helped me get into school and become a Certified HVAC Technician and helped me build a strong resumè that I actually used to help me get a job. They're all serious about their work and I'm thankful to have them helping me." -Tyonn S., RENEW Broward
"As an immigrant, you have to know what kind of community you put yourself into so the MVP program actually helps me understand a lot how about the community I was joining in to."  – Student,  MVP 88
"As I've been moving forward in my life, I was seeking information on CDL classes. I am grateful to Gang Alternative and staff for allowing a young man like me to have another opportunity at a bright future and helping me to pursue my CDL license. Gang Alternative, your help is greatly appreciated." -Frederick D., RENEW Dade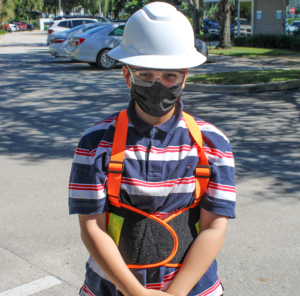 "I was referred to EFFECT by my Case Worker at SunServ. At the time, I was homeless, I did not have my High School diploma, and was having difficulty finding a job. After meeting with EFFECT's staff, they introduced me to Project RENEW Broward and I was enrolled in both programs. Since joining EFFECT and RENEW, I've earned my certificate of completion in basic construction, OHSA 10, and CPR and First Aid. I now have stable housing, I am working toward my GED and I have a more positive outlook on life and what I can accomplish. They were also able to help me with transportation and food assistance. Gang Alternative, Inc. has been supportive and I am very grateful for the services." – Lizette B., EFFECT