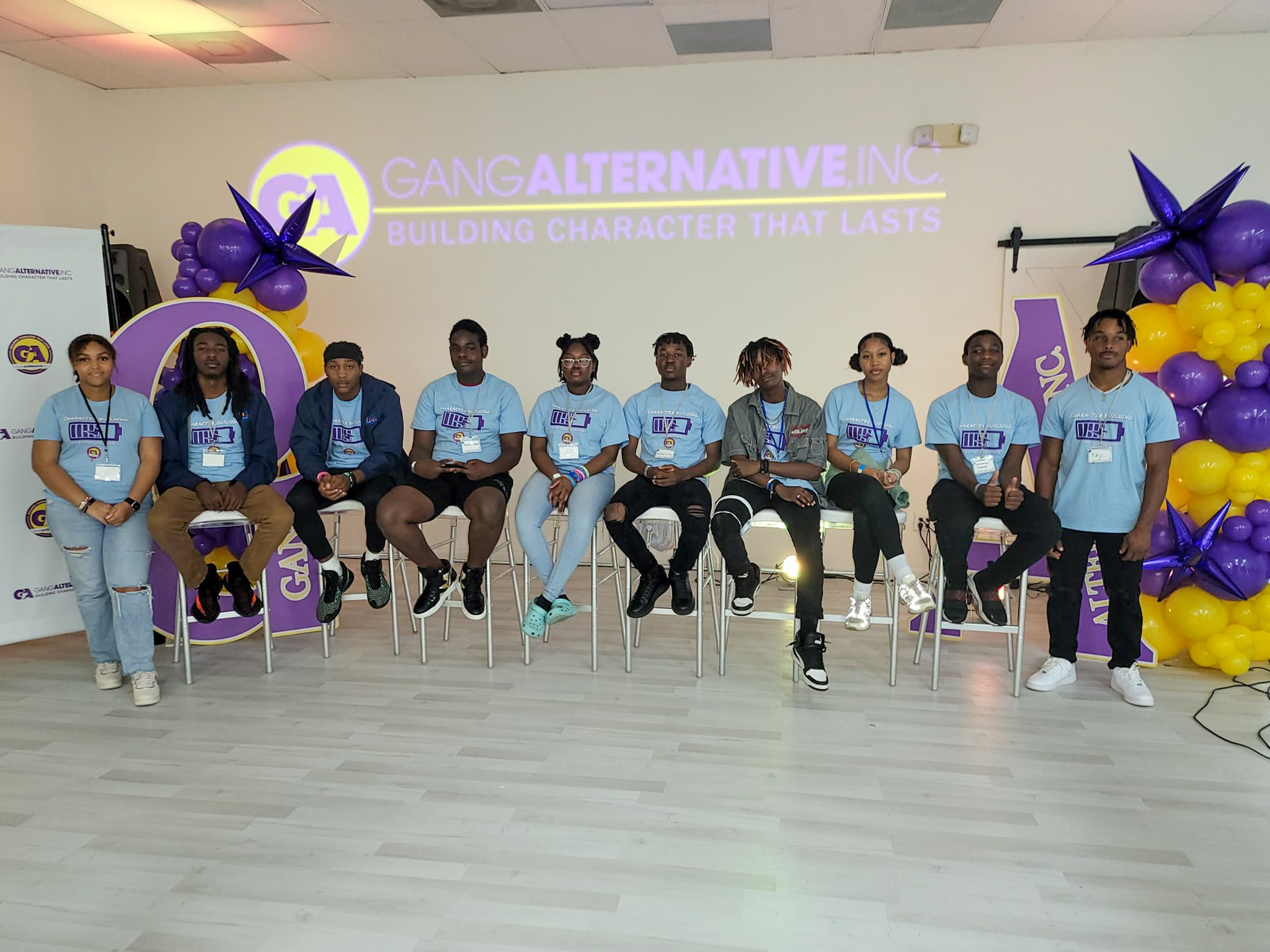 Bringing the Reel: Healthy Relationships Adolescence Conference 2023
Gang Alternative (GA), Inc. held its Adolescence Healthy Relationships Conference on Saturday, May 13th in Miami, Florida with the participation of  85 youth from the Tri-County area  (Miami, Broward, and Palm Beach Counties). Youth came from North Miami Beach Senior High, North Miami Senior High, Miami Edison High School His House Children's Home (Dade- County), Lauderhill's Parks and Recreation Centers (Franklin Park and Roosevelt Park -Broward County), Whiddon Rogers Education Center (Broward County),  Glades Community Central Community High School and from GA's BLOC and YouthSplash programs. The theme for the conference was "Bringing the REAL REEL," a social media-based title that suggests the need to explore the effects of virtual relationships in real-life scenarios. The conference was youth-led and adult-guided and covered various topic areas around healthy relationships and their intersectionality. This included presentations and conversations on related topics such as identifying red flags in relationships, effectively communicating with parents, and addressing cyberbullying.
The purpose of the conference was to show youth how to build social networks around healthy communication, explore socialization of specific attitudes and behaviors, and encourage youth to not always follow the opinions and social acts of others.  Recognizing that conversations around healthy behaviors online can promote or reinforce positive online and offline activity and healthy outcomes,  and as a means of ensuring that the conference was youth-focused, innovative, and relevant, youth were split into different social media groups, i.e., TikTok, Twitter, YouTube, or Instagram, which made it fun and easy to identify which subgroup the youth belonged to for the breakout sessions.  These small group sessions allowed for a more intimate discussion on issues that are uncomfortable to talk about. Youth were able to learn about Risky Behaviors, H.I.V/ STI Awareness, Substance Abuse, and additional services GA offers (such as trauma-focused cognitive behavior therapy) with a resource table session to explore.
During the registration period, the youth had an opportunity to network and socialize with other youth people from other areas and zip codes in South Florida.
A youth representing GA's faith-based program, YouthSplash, delivered the invocation. Evaluation results from GA's implementation of its SRAE programs (Nap Tann, W3, and RESIST) since 2020 were presented. The evaluation data showed the impact that GA's delivery of evidence-based programming to reduce youth sexual risky behaviors in school and community-based settings had amongst high school-aged youth in the tri-county area.
The conference also featured a 45-minute panel discussion with two youth moderators and eight youth panelists. The moderators are a part of GA's Youth Frontliners, a group of students who are dedicated to strengthening their schools and communities by leading, advocating for, and promoting activities to decrease risk factors including youth substance use and school and community violence. Youth Frontliners empower youth to be agents of change in their communities for the promotion of healthy lifestyles.  The panelists were current and past participants of GA's SRAE programs. The moderators began with an icebreaker discussion, "Discovering red flags in relationships and friendships".  The audience was provided with two flags, red and green colored, to identify if the scenario they were presented with represented a healthy or unhealthy relationship. Based on their responses, they were offered the opportunity to share their thoughts and opinions on the matter. Panelists were presented with various questions that sought to garner their views on youth exposure to substance use, HIV/STIs, and toxic relationships. They discuss the value of abstaining from sex until marriage and also discussed the importance of effective communication between youth and their parents on topics associated with risky behaviors.
The Adolescence Healthy Relationships Conference ended with a pep rally recapping lessons learned throughout the day. Using GA's approach to youth education, participants had access to a 360-degree photobooth and a concession stand. Following the social media-based theme of the conference, youth competed in a "Bringing in the REAL REEL" social media challenge, employing TikTok dances and Instagram filters to highlight their day at the conference.
Participants were interviewed to share knowledge and awareness gained from the event:
"This is a great start to showing how life works, how to face and overcome obstacles, and how to avoid things. I learned about the effect drugs have on the body and how sexual interaction can be a bad decision for young kids." Another stated: "I've learned that toxicity comes from all types of relationships and how to recognize it. I learned the difference between consensual and non-consensual sex, and what to do if you're being forced to do something".
"I learned about relationships and the difference between a healthy and unhealthy relationship. By coming here, I became a little more open, I don't usually come to stuff like this. I met new people and made them laugh, I was answering questions, I connected with people, and I like it, and it's fun".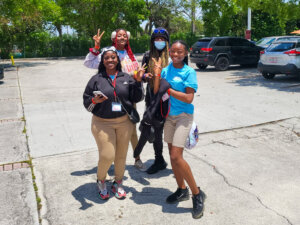 " I feel that you should be able to talk to your parents, today I learned the importance of having an adult you can talk to".
"I learned about toxic relationships, more about communication and a lot I didn't know before. I have a better understanding of a lot of things that I didn't have before which I can use and benefit from later in my life".
Overall, the students showed a great understanding and appreciation of the conference topics. They met new people and learned new things.  They expressed that they enjoyed themselves.
Gang Alternative, Inc.'s 2023 Adolescence Healthy Relationship Conference was like no other in South Florida as it was a convening of young people across three counties. Although we consider South Florida to be the nation's cultural "melting pot," there exist socio-cultural differences and disparities that often are not factored in when implementing youth programs. In the implementation of its SRAE programs, GA factors in the unique needs of youth in three different counties in Florida to decrease risk factors and increase protective factors using an evidence-based approach coupled with innovation. Team GA is looking forward to next year's Adolescence Health Relationships Conference and to the continuation of its sexual risk avoidance education programming throughout South Florida.